Exterior Coverage
Simoniz Diamond Plate ceramic polymer coating reacts with your vehicle's clear coat finish forming a thicker, second layer of protection. As a result, this paint protection guards against road de-icing materials, tree sap, aerosol spray paint, acid rain, bird droppings, insects, hard water spots and fading due to sun exposure. Diamond Plate lasts well beyond 2 years according to independent lab tests. In fact, the paint protection comes with a 2-year written and insured warranty from Simoniz backed by an "A" rated carrier. Diamond Plate keeps your vehicle looking new and helps maintain its resale value.
Exterior and Interior Coverage
We also offer another Simoniz ceramic coating package that includes interior coverage as well. It will protect against everything mentioned above on the exterior, plus it protects against permanent staining from any consumable food product, crayons, blood, pet waste, clothing dye, ink, vomit, make-up, urine stains and food dyes on the interior carpets and floormats. Punctures, rips and tears, loose seam stitching for vinyl and leather surfaces are all covered as well. It comes with a LIFETIME WARRANTY on current model year vehicles, and on vehicles up to 10 years old it includes a 7 year warranty! Please call for more information.
Check out this video clip featuring Simoniz on the History channel's Modern Marvels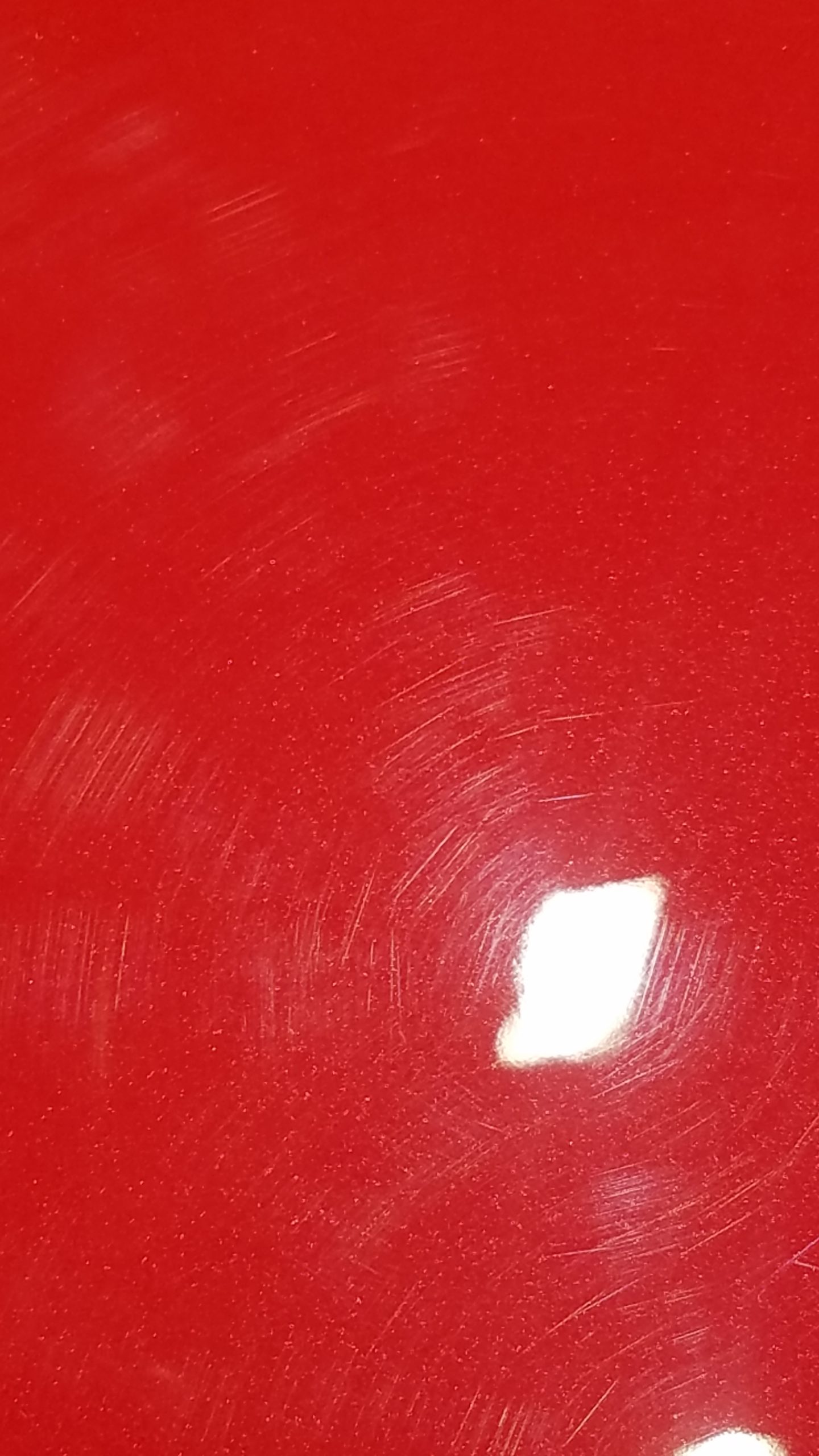 The first picture in this series shows the hood of a brand new Kia Soul before any work was performed. The second was after minor paint correction and the third one is after the ceramic coating was applied.
*Ask about rates for conversion vans, commercial fleets, RVs, or boats.
Diamond Plate Ceramic Coating
Exterior Only with 2-year written warranty
| | | |
| --- | --- | --- |
| Cars | Mid-size SUVs | Full-size/3rd row |
| $450 | $475 | $500 |
Interior & Exterior Ceramic Package
Interior and Exterior protection with 7 year warranty
| | | |
| --- | --- | --- |
| Cars | Mid-size SUVs | Full-size/3rd row |
| $900 | $950 | $1000 |